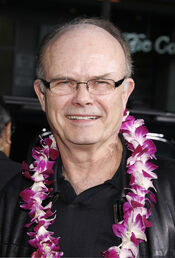 Kurtwood Larson Smith (born July 3, 1943) is an American television and film actor. He is best known for playing Clarence Boddicker in RoboCop and Red Forman in That '70s Show, and for his appearances in the genre of science fiction (Star Trek, The X-Files).
Shyir Rev
Edit
Character information: Shyir Rev
Ad blocker interference detected!
Wikia is a free-to-use site that makes money from advertising. We have a modified experience for viewers using ad blockers

Wikia is not accessible if you've made further modifications. Remove the custom ad blocker rule(s) and the page will load as expected.