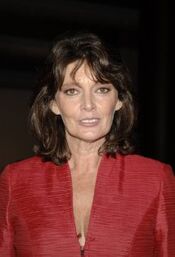 Sarah Douglas (born 12 December 1952) is an English actress. She is perhaps best known for playing the Kryptonian supervillain Ursa in the first two Superman films (1978 and 1980), and for her role as Pamela Lynch in the 1980s primetime drama series Falcon Crest (1983–85).
Science director
Edit
Character information: Science director
Ad blocker interference detected!
Wikia is a free-to-use site that makes money from advertising. We have a modified experience for viewers using ad blockers

Wikia is not accessible if you've made further modifications. Remove the custom ad blocker rule(s) and the page will load as expected.