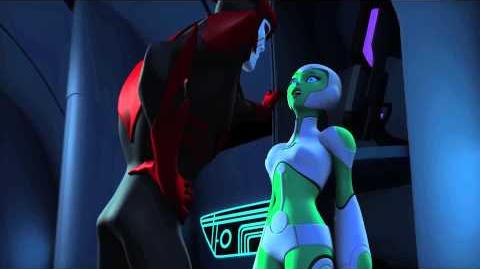 Here I am, a day before the debut, hyping up "Prisoner of Sinestro". This new video preview will surely make you excited. Also, remember, no page creations or updates, until the episode airs.
HIGHLIGHTS
SINESTRO
More Razaya moments. This one is just downright awkward. ._.
Spider-Guild stuff.
UPDATE: Thanks GB for the other video. View the second preview here.
Ad blocker interference detected!
Wikia is a free-to-use site that makes money from advertising. We have a modified experience for viewers using ad blockers

Wikia is not accessible if you've made further modifications. Remove the custom ad blocker rule(s) and the page will load as expected.